Introduction
Today's supply chain is more dynamic, complex, and crowded than ever before, so logistics professionals must make critical decisions about their freight every day. This includes selecting the optimal modes of transport. If you are in the logistics industry, an important consideration is how to move your valuable goods or cargo. Also, when global shipping needs and tight deadlines collide, the decisions or choices become significantly more complicated.
When shipping internationally, you can choose air freight or ocean freight. Business owners usually find themselves at a crossroads, debating the merits of air freight vs. ocean freight. Are you one of them?
While there are some obvious differences between sea and air transportation, it is vital to consider various variables and potential unknowns. For example, the value of goods, sensitivity to shipment time, product density, and money spent often dictate whether ocean freight or air freight is the optimal shipping solution for your business.
As the year draws to a close, you may be facing critical decisions that will impact your business success and growth during the most pivotal seasons. Picture this -The holiday season is just around the corner, and you are eager to fill your shelves and warehouses with goods that will fly off the racks. Simultaneously, as the Chinese New Year draws near, your business will likely encounter a significant logistical challenge.
In this high-stakes and complex environment, the choice between two fundamental freight options, air freight, and ocean freight, takes center stage. The choice between air freight vs. ocean freight can shape the whole supply chain strategy of a company. Your decision now can mean the difference between meeting soaring year-end demand or falling short and between ensuring a seamless supply chain or facing delays that can disrupt your entire operation.
Do you want to go on a high-speed aerial adventure or embark on a steady ocean voyage? We will comprehensively explore these two distinct options to make things simpler for you. By the time we conclude, you will know the advantages and disadvantages of each shipping method. We will also share stories of businesses navigating these tricky decisions in real-time. You will also learn about a dependable shipping ally – Unicargo – ensuring that your cargo's journey is smooth, secure, and successful.
Understanding Air Freight
Definition and Explanation of Air Freight
We can define air freight as cargo or goods sent from one place to another by air carriers through air routes. Air freight is the dynamic hummingbird or Formula 1 of the shipping world, where products are swiftly transported via aircraft.
In the logistics world, air freight is prized for its velocity and agility. Air freight usually follows the same routes as commercial and passenger planes and is the best option for rapid and safe transportation.
Pros and Cons of Choosing Air Freight
There are many benefits and downsides of air freight. This mode of shipping is ideal for businesses and companies that need urgent delivery or when time is of great essence. Here is another advantage. It is considerably less vulnerable to weather delays compared to other methods, like ocean cargo and road transportation, making it more reliable and convenient in certain circumstances.
Pros of Air Freight
Quicker delivery lead times

Ideal for time-sensitive shipments, such as perishables

Dependable courier service

Usually comes with premium shipping insurance
Cons of Air Freight
In most cases, it is costlier than ocean freight

Not suitable for heavier or bulkier goods and shipment since it is more expensive

Weather-dependent transportation mode
Speed and Transit Times
For time-sensitive goods, such as edible items, air freight is usually the best shipping solution. This is because the capability of air carriers to cope and adjust to disruptions swiftly and delays means faster transit than ocean freight. When it comes to swiftness and agility, air freight takes the crown. Your goods will reach their destination in a fraction of the time it takes by sea. That is remarkable!
To put things into perspective, if you have time-sensitive items, such as freshly caught seafood or the latest tech gadgets, air transport is your express ticket to on-time delivery. For comparison, a standard shipment from China to the United States can reach within 6 to 7 days by air, while it may take 30 days or even more via sea.
In many instances, you may have a spike in demand for part of the goods you sell, and meeting specific deadlines, such as "holiday season" (end of the year), is a MUST. Although you usually ship those goods by sea, when you have an opportunity to double down and re-order and ship quickly to replenish your shelves- air freight is the optimal solution. However, you still have to calculate your Cost of Goods Sold (COGS) correctly to make sure you're still making a profit.
Cost Considerations
However, as you can imagine, speed comes at a premium. Since this is the fastest way, it costs a lot more to transport goods compared to other methods. This is because air freight usually requires a heftier investment compared to its maritime counterpart. To put things in perspective, a $200 ocean shipment could cost up to $1,000 by air. Think of it as buying a first-class ticket versus a standard one; the perks and benefits are evident, but it comes at a cost.
Types of Goods Suitable For Air Freight
Air freight thrives in situations and cases where time is of the essence. Air transport is the fastest and most reliable way to transport perishable goods, like fresh fruits and veggies, seafood, and flowers. You can also use it to transport high-value or precious goods, such as electronics, jewelry, and pharmaceuticals. Air freight is like the express lane on a highway, reserved for those in a hurry.
Year-End Scenario – Meeting Holiday Demand
During the holiday season, every day counts. This is where air freight becomes a valuable asset, catering to last-minute shoppers and meeting seasonal demand.
Picture this – the calendar flips to November, and the holiday season's magic and festive spirit are in the air. Shoppers are on the hunt for the perfect gifts, such as chocolates, flowers, and tech gadgets, and retailers are working non-stop to stock their shelves with holiday treasures. This is the crucial time when air freight can be your invaluable secret weapon.
Let's assume you run a small gourmet chocolate company in Switzerland. As December approaches, you know that chocolate buffs worldwide will be craving your exquisite and delectable creations. To meet this surge in demand, you can turn to air transportation. Wondering why? Within hours, your delicious chocolates will be loaded onto airplanes, ready to embark on a high-speed journey to international markets. Thanks to lightning-fast transit times, your sweet goodies arrive in stores just in time for the holiday rush, ensuring sweet smiles on the faces of eager customers.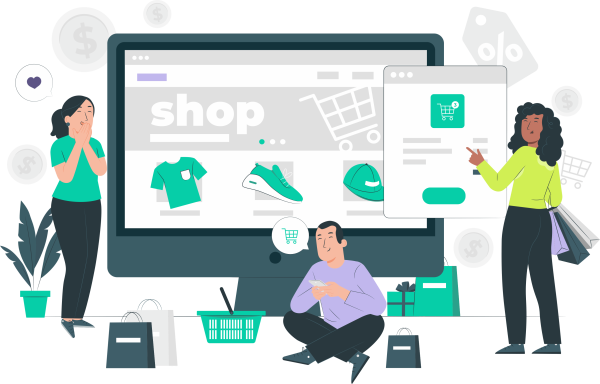 Understanding Ocean Freight
Definition and Explanation of Ocean Freight
The term ocean freight or sea freight refers to the method of carrying products or commodities over marine commerce routes. Ocean freight is the most common method for transporting goods, particularly in international trade. This transportation mode allows you to deliver items in huge or bulk quantities efficiently.
Ocean freight is the steadfast and reliable turtle of shipping, utilizing colossal container ships that traverse the open seas. Goods are loaded and packed in intermodal containers for shipping by cargo carriers. This option is less expensive than transporting goods by cargo planes.
Pros and Cons of Choosing Ocean Freight
As a more affordable option than air freight, ocean freight is better suited for transporting and shipping bulk cargo. For example, the handling of large, bulky, or irregular-shaped loads is more straightforward and quicker when ample space is available, like in container yards, cargo holds, and ship decks. However, this method is slower than air freight.
Pros of Ocean Freight
Affordable shipping method. It is usually cheaper than air freight.

Ocean freight is built for bulk and large loads of goods, whether by container – FCL or by pallets – LCL.

Reduced carbon footprint, making it environmentally friendly
Cons of Ocean Freight
Longer delivery lead times compared to air cargo

Not suitable for time-sensitive shipments
Cost-Effectiveness
On average, ocean freight is much more affordable than air freight. A World Bank study revealed that shipping goods and products by air can be as much as 16 times more expensive compared to sea freight. If you are moving furniture, large machinery, or vehicles, this is the option to consider.
Transit Times and Lead Times
You have to keep in mind that patience is a virtue in ocean shipping. Sea freight requires more time compared to the swiftness and agility of air freight. So, if your cargo isn't on a tight schedule and you are planning well in advance, this leisurely journey across the seas is the best way to go.
Suitable Goods for Ocean Freight
Goods, such as heavy machinery and furniture, which can withstand a leisurely voyage across the ocean, are prime candidates for sea freight. Other examples include raw materials and items with extended shelf lives.
For instance, clothing, apparel, and textiles are major types of goods that are often shipped by sea freight. This is mainly because they are relatively lightweight and can be effortlessly packed into containers.
Year-End Scenario – Planning for Chinese New Year and Spring Sales
When preparing for major events like Chinese New Year or spring sales, the reliability and cost-effectiveness of sea freight truly come to the fore. In these cases, you can anticipate demand well in advance,
Here is a scenario that highlights the benefits of ocean freight. As the year winds down and the appetizing scent of gingerbread and mulled wine fills the air, businesses, and companies are already setting their sights on the next big events. These are Chinese New Year and the highly awaited spring sales. These are moments when strategic planning meets opportunity, and for these occasions, sea freight emerges as the unsung hero.
Imagine you operate a toy manufacturing company in China. With Chinese New Year around the corner, you know that families across the globe will soon be celebrating, exchanging gifts, and, of course, purchasing colorful toys for the little ones. To make sure that your toys reach stores worldwide in time for the grand festivities, you can opt for ocean freight.
If you plan well, you can cost-effectively and reliably ship large quantities of toys, such as dolls, in sturdy containers aboard cargo ships. The longer lead times of sea freight perfectly align with your advanced preparations. This allows your products to arrive at their destinations ahead of the Lunar New Year celebrations.
Unicargo – The Right Choice for Your Freight Needs
Introduction to Unicargo as a Holistic and Reliable Freight Forwarder
If you are looking to ship goods globally or internationally, Unicargo can be your trusted and reliable partner for simplifying and streamlining global logistics. With considerable experience and comprehensive industry knowledge, Unicargo can meet your shipping and logistic needs.
Global Presence and Network
Unicargo's extensive and reliable global presence and intricate network of partners span the globe. This ensures that goods navigate international waters seamlessly. With an innate understanding of global shipping and logistics, Unicargo makes the cargo journey hiccup-free.
Complete Visibility through Digital Platform for Tracking 24/7/365
In today's digital and tech-driven age, visibility is paramount. Unicargo offers a state-of-the-art digital platform akin to tracking a flight or monitoring a ship's route. This provides clients with 24/7 tracking capabilities. With Unicargo, clients are always in the know about their cargo's whereabouts.
Customer-Centric Approach
Unicargo's customer-centric approach ensures tailored and seamless solutions for your unique needs and preferences. Whether you choose air freight for its speed or sea freight for its cost-effectiveness, Unicargo is your steadfast guide, ensuring a smooth and stress-free journey.
Unicargo takes a personalized approach, building and fostering strong partnerships with clients. The company offers quick and accurate solutions even when unexpected challenges arise.
Real-Life Success Stories – How Unicargo Assisted Businesses During Year-End Rush
Actions speak louder than words in the shipping industry, and Unicargo's track record during the busiest times of the year speaks volumes. When the holiday rush is on and the pressure is high, Unicargo has been the unwavering partner for countless businesses and companies.
Consider a growing e-commerce business specializing in handmade holiday ornaments. As the holiday season approached, they faced the daunting task of fulfilling a surge in orders from customers worldwide. Unicargo stepped in with a meticulous plan, seamlessly coordinating the shipping of delicate ornaments via air freight. What was the result? The business not only met but exceeded customer expectations, with their ornaments adorning homes from New York to Tokyo in time for the holidays. Unicargo's timely and dependable services transformed a potential logistical nightmare into a story of customer satisfaction and business growth.
Similarly, consider a high-end luxury fashion brand known for its exquisite and sleek handcrafted couture. With the holiday season and Chinese New Year celebrations on the horizon, they needed a partner who could seamlessly transport their high-end creations to discerning clients worldwide. Unicargo, with its mastery and insights of sea freight, ensured that the brand's elegant gowns and accessories arrived at luxury boutiques on time.
These real-life success stories, and many others like them, illustrate Unicargo's unwavering passion and commitment to its clients during the most demanding times of the year. When the world is celebrating, Unicargo is working tirelessly behind the scenes, transforming logistical challenges into success stories.
Making Informed and Prudent Decisions
Illustrating Year-End Dilemmas Faced by Businesses
Q4 Rush for Holiday Season Stocking
Imagine you are a toy retailer gearing up for the holiday season. You are pressed for time, and air freight is like Santa's sleigh, ensuring your products land on the shelves before the festive frenzy.
Planning for Chinese New Year and Spring Sales
Now, assume it is October or November, and you are a clothing manufacturer preparing for next year's spring sales. With the luxury of ample lead time, ocean freight is the prudent and pocket-friendly choice, offering cost-effectiveness and reliability.
The Role of Unicargo in Providing Solutions
In both scenarios, Unicargo can be your unwavering and dependable partner, ensuring your goods reach their destination smoothly and punctually in the most cost-effective mode, aligning with your business goals and needs.
Final Thoughts
The choice between air and sea freight for your cargo depends on your supply chain strategy. It's often a conditional decision and multi-modal solutions are common. It is vital to consider these options carefully, as the suitability of air freight vs. ocean freight greatly depends on your specific cargo and shipping needs.
Various criteria, such as speed, reliability, cost, and environmental impact, influence this decision. It's crucial to consider all factors, not just one, when making supply chain decisions. At the end of the day, you're running a business and have goals and deadlines to meet.
Air freight excels in speed and reliability, making it ideal for precious products or items with short shelf lives. However, it comes with higher shipping charges. Ocean freight offers cost advantages but has longer transit times.
If you're unsure about the best choice, consulting an international shipping expert like Unicargo can help you find a suitable solution for your delivery needs and help you navigate the complexities of this air freight vs. ocean freight decision, ensuring your cargo's journey is safe and optimized to meet your goals and budget.