Reach New Heights with Unicargo's Air Freight Delivery Services
While air freight accounts for only 10% of global shipping, when you need goods delivered fast shipping by air can dramatically cut delivery times, even down to 24 hours. With our air freight services, you can rest assured that your shipments will be delivered on time and at the best possible rates.
Why Choose Unicargo for Your Air Freight Needs
Unicargo's expertise and experience allows us to perfectly match the size of your cargo with the most effective shipment services. We take into account your conditions and requirements and can provide direct and indirect flight options, with varying transit times and budget options.
Thanks to our extensive background in air freight and strategic planning we are able to predict and resolve almost any issue before it arises. This is especially critical with air freight as time is of the essence and cargo moves fast.
Our presence in major manufacturing countries in Asia and block space agreements (BSA) with key airlines allow us to offer the most competitive rates and guarantee space on flights, resulting in reliable and efficient services.
At Unicargo, we understand that businesses need reliable, cost-effective air freight Delivery services to keep their operations running smoothly. No matter the type of goods you need to transport, your budget, the timeframe available, whether you need to move a small package or multiple pallets, if you need it delivered in one day or one week, we've got you covered. We also offer a broad range of logistics services such as customs solutions, domestic freight brokerage, and extensive warehousing services answering all your needs under one roof, from planning to delivery.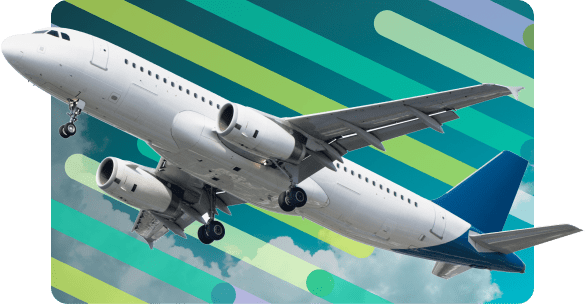 Streamline Your Air Freight Shipping with Our Online Platform
Unicargo's digital platform allows digitizing of air freight processes. With milestone notifications, 24/7 access to status and documentation, our platform provides visibility throughout the entire process and seamless tracking of changes and deliverability predictions.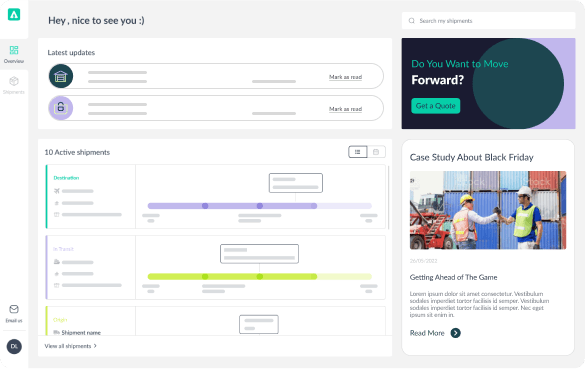 Reduce Costs and Increase Efficiency
At Unicargo, we offer consolidation services, combining multiple small shipments from different suppliers into one larger shipment. This allows us to reduce the costs for our clients and maximize efficiency. With our global network of partners and agents, we can consolidate your goods at any location, making it easy and convenient for you to ship your goods internationally.
Efficiency and reliability are crucial when it comes to air freight, that's why we have established Blocked Space Agreements with top airlines worldwide. These agreements allow us to reserve cargo space on flights, guaranteeing our clients priority access and flexibility. We manage an extensive network of Blocked Space Agreements with partners across the globe, enabling us to offer comprehensive air freight solutions no matter where your shipment is headed. Our BSA's also allow us to offer highly competitive prices for your air freight needs, without sacrificing the quality and reliability of our service. Meaning that even in seasons of high demand, you can trust Unicargo to secure space for your shipments at the best prices.
Air Freight vs. Air Express Shipping Which Is Best for Your Business?
Air freight and Air Express freight are two popular methods of shipping goods by air, each having their own pros and cons. Air freight involves larger shipments via cargo planes, while express freight refers to the shipping of smaller, time-sensitive shipments via express carriers such as DHL, FedEx, or UPS.

Air Freight is typically the preferred method for larger shipments of goods, while Air Express is used for smaller shipments and parcels. Although Air express shipping is typically more expensive than air freight, Unicargo's direct partnerships with express carriers allow us to offer cost-effective options for express shipments.
What is air freight and how does it differ from other shipping methods?
Air freight is a shipping method that involves transporting goods by airplane. It differs from other shipping methods in terms of speed, cost, and the types of goods that can be transported.
How is the cost of air freight determined?
The cost of air freight is determined by a number of factors, including the weight and dimensions of the shipment, the distance it needs to travel, and any additional services required, such as packaging and customs clearance.
What is air freight consolidation?
Air freight consolidation is the combining of multiple smaller shipments into one larger shipment. This can result in lower costs and increased efficiency for businesses that don't need to fill an entire aircraft with their goods.
How long does air freight take?
The delivery time for air freight can vary depending on the origin and destination locations, as well as any delays or issues that may arise during transit.
What documentation is required for air freight?
Documentation requirements for air freight can vary depending on the destination and the type of goods being shipped. Some common documents that may be required include a commercial invoice, packing list, and air waybill.
How can I track my air freight shipment?
Unicargo provides tracking services for all air freight shipments. Our customers can track their shipments in real-time using our online platform or by contacting our customer service team.
What happens if my air freight shipment is lost or damaged?
Unicargo takes great care to ensure that all air freight shipments are properly packaged and documented to reduce the risk of loss or damage. However, in the unlikely event that something does go wrong, we recommend to insure your goods in order to cover any losses or damage.