Direct-to-Consumer Logistics Services
Our D2C services take care of the fulfillment phase of your Ecommerce business, providing you with the infrastructure and technology needed to support your brand.
Why Choose Unicargo for Your D2C Fulfillment Needs?
Strategically Located Warehouses
Unicargo's advanced fulfillment centers nationwide ensure faster and more affordable shipping rates. With strategically located warehouses, we expedite shipping times and reduce costs for an improved customer experience.
Unicargo offers end-to-end services, whether you need international freight forwarding, customs and compliance services, or trucking solutions. This seamless integration simplifies your supply chain management and ensures peace of mind.
Tracking Seamless Integration Visibility
Unicargo offers direct integrations with popular Ecommerce platforms ensuring an effortless integration of our logistics services into your existing workflow.
Streamline Your Ecommerce Supply Chain
Unicargo's D2C services allow you to outsource your entire Ecommerce supply chain; including warehousing, inventory management, pick and pack, and automated shipping. We provide the fulfillment infrastructure and technology needed to support D2C brands, making sure they meet customer expectations and deliver fast and accurate shipping solutions while keeping costs to a minimum.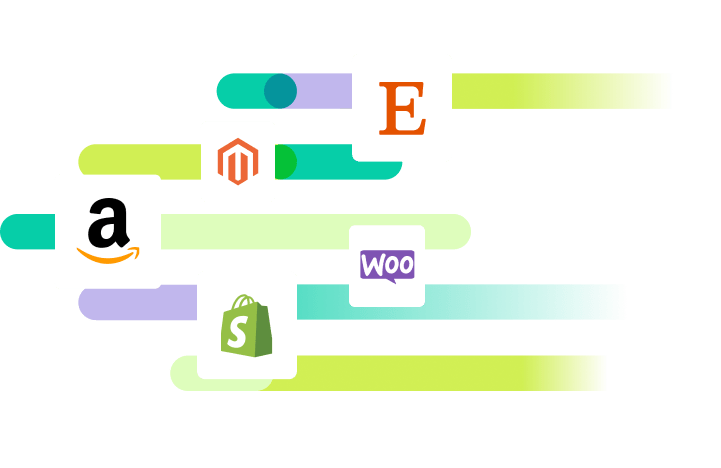 The Process: How Unicargo's D2C Services Work
Integration
Connect your store to our system. Once you sync your online store to our technology, we help get the ball rolling quickly.
Storage
We store your inventory in our advanced fulfillment centers, going over your requirements and recommending the best-fitting warehouse for your needs.
Fulfillment
As soon as an order is placed, we will ship it from the warehouse closest to the final destination in order to save shipping costs and provide faster delivery times to the end customer.
Tracking
You and your customers can track the package throughout the shipping process, ensuring transparency and peace of mind
Strategically Located Fulfillment Centers
Unicargo offers a network of fulfillment centers to help you expand into new distribution locations based on where your customers are located. This speeds up order delivery and reduces shipping costs, as well as minimizes risks in case of unexpected warehouse closures or the inability of carriers to pick up from the facility due to bad weather.Our secure and strategically located warehouses are equipped with the latest technology to ensure that your inventory is safe and accessible at all times.
Unicargo offers direct integrations with popular Ecommerce platforms and marketplaces like Shopify, WooCommerce, Amazon, and more. This makes it easy for you to manage orders, track inventory, and oversee your entire logistics process. Our seamless integration ensures effortless integration of our logistics services into your existing workflow.
Competitive Rates with Major Carriers
Our strong relationship with leading carriers enables Unicargo to offer competitive shipping rates. We have partnerships with top shipping carriers, such as FedEx, UPS, DHL, and USPS, as well as various regional and specialized carriers. This ensures that our clients have access to a diverse range of shipping options to find an exact match for their needs.

Bulk Discounts
Unicargo handles large volumes of shipments for numerous clients, we can secure better pricing with these carriers. The savings are then passed on to our clients, allowing us to offer you the best possible rates.
Unicargo's D2C logistics services are designed to grow with your business. Our scalable solutions can accommodate your business needs, whether you're a small business just starting out or a large enterprise with complex logistics requirements. With our advanced technology and experience in logistics, we can help you optimize your fulfillment operations, improve shipping times, and streamline your logistics processes.