Protecting Your Valuable Cargo
When it comes to shipping freight, there is always a risk of loss or damage to your cargo during transport. Our comprehensive cargo insurance services protect your valuable goods against unforeseen events, ensuring your business keeps running smoothly
Why Choose Unicargo's Cargo Insurance Services?
We understand that every business has unique shipping requirements and provide you with a fully tailored policy that suits your budget and desired level of protection.
This is what it's all about. Rest assured your valuable goods are protected, and  focus on running your business with confidence.
Hassle-Free Claims Process
Our team will take care of your claim. No filing. No chasing. No settling. All administration is taken care of until you receive your rebate or compensation.
We hope you never have to use it, but for your peace of mind, we provide all risk cargo insurance, including loss, damage, or theft of your shipment, for just a fraction of the value of your goods. You can relax knowing that if the worst happens at any stage of the supply chain, you will be reimbursed for the value of the goods.
Our experts help you to determine the appropriate coverage level for your cargo. We calculate this based on its value and the risks involved in transport while keeping your budget in mind to provide you with the best solution.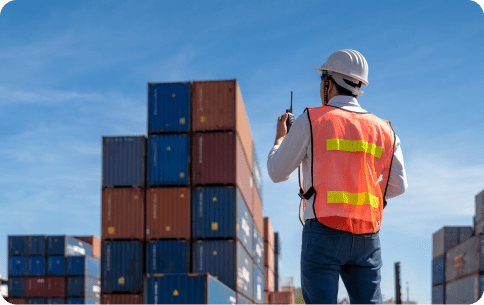 To insure or not to insure, that is the question
It's completely up to you whether or not to insure your cargo, but there are definitely some things you should know when making a decision
Most carriers offer some sort of default-level coverage, but it is usually limited and may not fully protect your cargo.
Some cargo requires special insurance; hazardous materials, electronic devices, and fragile goods are just a few examples.
Cargo insurance may not include all modes of transport; make sure the one you choose covers your expected shipping route.
Ensure your goods are packaged with care and according to industry standards to avoid coverage ineligibility.
Don't take chances with your valuable cargo
Protect it with Unicargo's cargo insurance and enjoy peace of mind, knowing that your shipments are fully covered. Contact us today to learn more about our cargo insurance options and how we can help you safeguard your business.
What is cargo insurance?
Cargo insurance is a type of insurance policy that provides coverage for loss or damage to goods during transport.
Why is freight insurance important for a business?
Cargo insurance provides protection against unforeseen events, such as theft, fire, or water damage, that can result in financial losses for your business.
How is the cost of cargo insurance calculated?
The cost of cargo insurance is based on factors such as the value of the cargo, the type of goods being shipped, and the risks involved in transport.
What types of goods are typically covered by freight insurance?
Cargo insurance can cover a wide range of goods, including raw materials, finished products, electronics, and more. It's important to make sure you have the right type and amount of insurance coverage for the specific goods you are shipping.
What is all-risk coverage?
All-risk coverage is a type of insurance policy that covers all accidental loss or damage to cargo during transport, except for specific exclusions listed in the policy.
How do I file a claim for cargo insurance?
Filing a claim typically involves providing documentation such as invoices, shipping documents, and proof of the loss or damage. Your insurance provider will guide you through the claims process.