Unicargo's Importer of Record services allow you to effortlessly import anywhere, hassle-free and worry-free, eliminating the need to establish legal entities in different countries. You can trust our team of experts to guide you through the process.
When importing goods into a foreign country where you lack an established presence it can be a challenge. Unicargo's Importer of Record (IOR) serves as a legal entity on your behalf, allowing us to release your cargo from customs and take full responsibility for ensuring compliance with local laws and import regulations.
With Unicargo's IOR services, you can import your goods into any foreign country with confidence, knowing that we'll take care of the legal requirements and ensure a seamless process.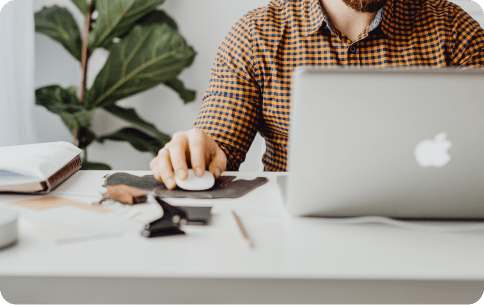 Why Choose Unicargo For Your IOR Needs?
Unicargo's IOR services make shipping to foreign countries hassle-free, without the need for a legal entity in the destination country or worrying about compliance and legal issues. Our team handles everything, ensuring streamlined processes and minimizing the risk of delays, fines, or other complications.
Our team has extensive knowledge and experience in navigating the complex regulations and requirements of different countries. We stay up-to-date on the latest changes and work closely with local authorities to ensure compliance.
Unicargo's IOR services help you streamline your importing processes, ensuring a smooth and efficient experience. Our team will handle these legal matters for you, saving your business valuable time and resources.
Here's How The IOR Process Works
We review your intended product for import and determine the regulatory requirements and import/tax costs associated with importing your product.
We acquire the necessary permits and documentation to import the shipment into the destination country.
Unicargo acts as the legal importer of the shipment, ensuring that the shipment is imported and cleared through customs by our IOR department.
We assume legal responsibility for the shipment and manage other aspects of the import process, such as paying taxes or coordinating final delivery.
Unicargo offers end-to-end services, whether you need international freight forwarding, warehousing services, or trucking solutions. This seamless integration simplifies your supply chain management and ensures peace of mind.
What is IOR?
IOR stands for "Importer of Record." It is a service where a third-party company acts as the legal importer for a shipment into a foreign country, assuming responsibility for compliance with local regulations and taxes.
When is IOR service needed?
IOR service is typically needed when a company is shipping goods into a foreign country but does not have a legal entity or established presence in that country. In this situation, an IOR can act as the legal importer and ensure compliance with local laws and regulations.
How does the IOR process work?
When you use Unicargo's IOR services, our team will act as your legal importer, assuming all responsibility for compliance with local laws and regulations. We will handle all necessary paperwork and documentation, as well as any inspections or certifications required by local authorities.
Which countries does Unicargo offer IOR services for?
Unicargo offers IOR services for a wide range of countries across the globe. Please contact us to learn more about the specific countries we cover.
What are the costs associated with using Unicargo's IOR services?
The cost of our IOR services depends on a variety of factors, including the country of import and the nature of the goods being imported. Please contact us to receive a customized quote for your specific needs.