Technology Built for Your Needs
We couldn't find the perfect digital solution, so we built one…it's as simple as that.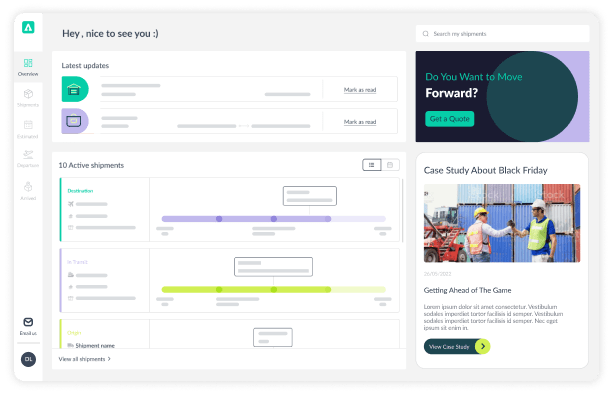 Experience what full control feels like with our digital solution and team of experts. Eliminate the blind spots in your supply chain with our intuitive dashboards that streamline your operations while providing you with complete visibility and control.
The future of shipping has never been so clear.
Leveraging Technology to Simplify Your Work and Day-To-Day
Always know the status and whereabouts of your cargo with real-time updates and notifications throughout the shipping process, allowing you to continually optimize your operations.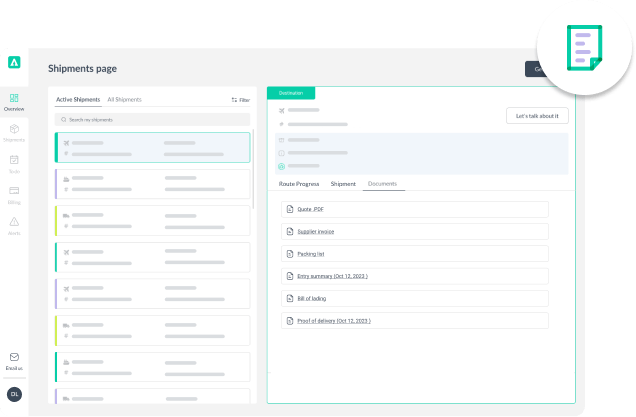 Simplify Document Management
Easily access, search and manage all your shipment-related documents in one place while reducing manual processes. No more wasting time on searching endless folders or sending files to team members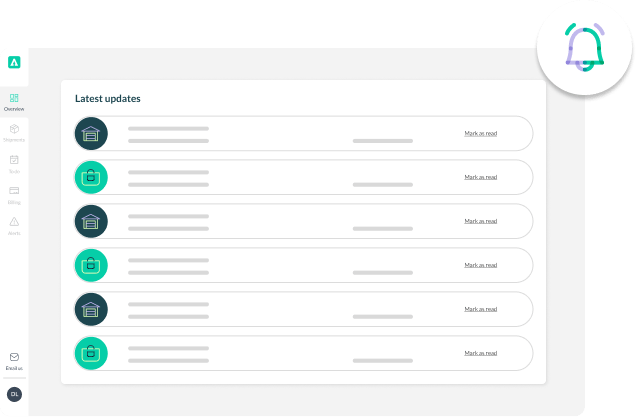 One Place, Multiple Layers
Our intuitive dashboards allow you to see what you want, from the smallest detail to a high-level overview of your shipment journey. Easily navigate between different views to see shipment statuses, transit times, exceptions, and more, all at a glance.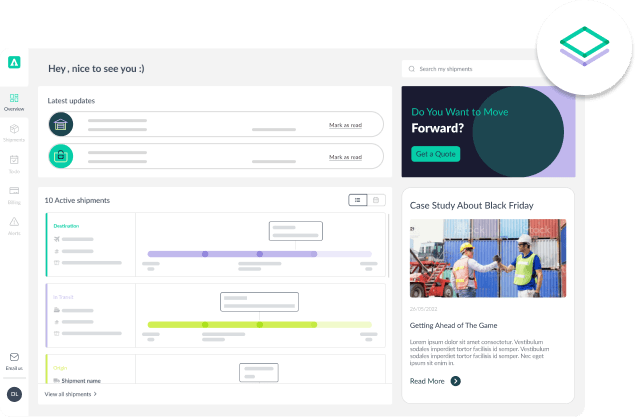 Receive immediate alerts on potential issues and unexpected changes to your shipments. Our dedicated experts will help you minimize the impact on your logistics operations, ensuring you're quickly back on track.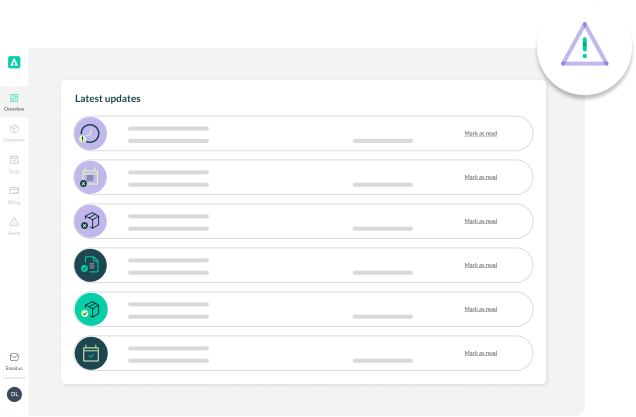 Our fast and easy RFQ process delivers the optimal shipping solution for your business, empowering you to customize your shipment based on transit time and budgetary requirements.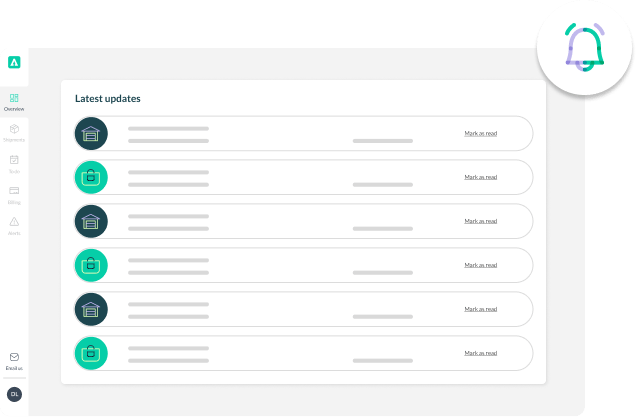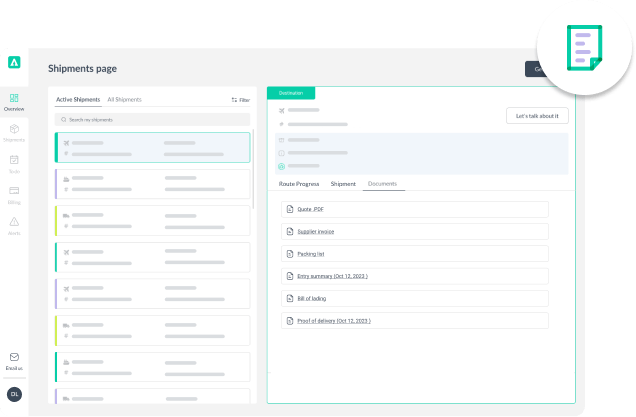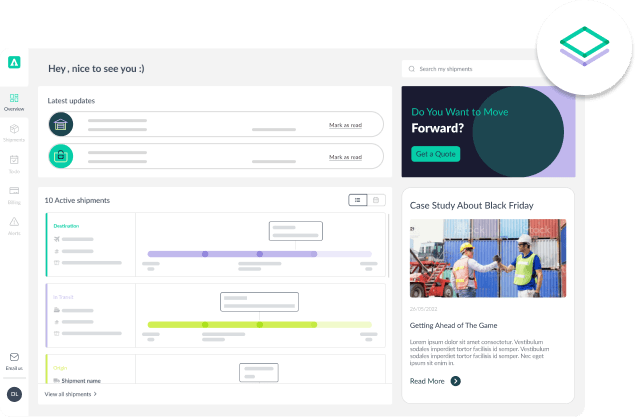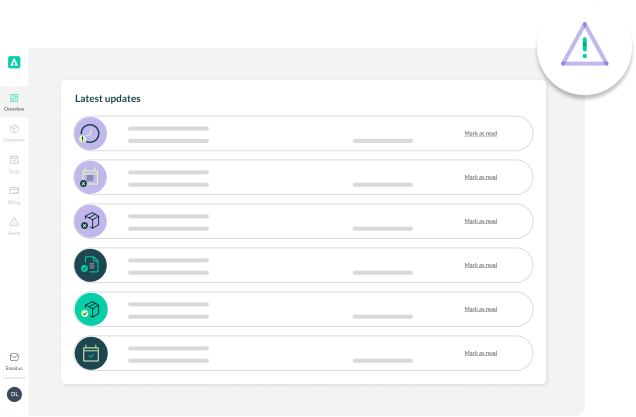 Developing the Future of Freight Forwarding
We're constantly looking towards the future and envisioning a freight forwarding industry that's even more seamless and efficient. Our future releases will shape the way you manage your shipments with better predictability, streamlined booking processes, automated customs clearance, and inventory management.

Don't wait, manage your shipments with greater ease and efficiency than ever before.